*THIS POST CONTAINS AFFILIATE LINKS*
Hey there! So if you are a regular reader of my posts or you follow
my Facebook page
, then you may know that
I am pregnant
with our second little bundle of joy!
It's a boy
and he is due in February of 2017. That's so so close and I still can't believe it, it is just flying by.
If you saw the
Guest Room Reveal
I posted back in July, then you saw me completely makeover a room we had been using as storage and turned it into a guest room just in time for my siblings to come stay with us for a month. Well we have enjoyed our guest room while it lasted and we will be having family coming to stay with us for a week at the end of December, but after that it is NURSERY TIME!
I am so excited to decorate this nursery and I am glad that we got the painting out of the way before I found out I was pregnant. Which means that I just have to bring up all the baby furniture that I just took down to the basement when I was clearing out the guest room *eye roll*. Luckily I can pull the pregnant card and get my husband to do it for me (that's two flights of stairs back and forth and multiple trips carrying heavy objects!).
After the crib, changing table, and rocking chair are set up in the room I can start the fun part.
DECORATING
. I already have an entire list and mood board made up of what I want the nursery to look like. Every single item is from
Target
. I have been obsessed with their
Pillowfort collection
since it came out and I plan on using it in the nursery and my oldest's big boy room he will have once we put the old bed used in the guest room into his room and take the crib mattress back from his current bed. It all worked out pretty well, I'd say. Just gonna do the old switch-a-roo with the mattresses and reuse furniture I have sitting around the house so I can spend money on the important things. Like cute little plush animals and decor.
I knew before I even found out what we were having that I wanted to do a cute woodland-themed nursery. I was so sad when I found out we were having a boy because I thought I couldn't do it anymore, but turns out that Target has super cute stuff for boys and girls! Which is so awesome because it is seriously so hard to find cute things when you have a boy, it's like they only make cute little shoes and clothes and room stuff for girls and it just doesn't seem fair. But with Target's
Pillowfort collection
(and their new
Cat and Jack
clothing line that I love so much), it's easy to find super adorable home items for the little ones in your life.
To start, I am going to have to get my oldest son's room painted and the guest room furniture moved into his room so I can bring the nursery furniture upstairs. Then I can get that all set up and start shopping. I'm going to have to do small purchases at a time since I don't have the budget to just go and buy everything all at once. I have a
registry
so I can find everything easily and check things off as I get them. Also, did you know that if you
create a baby registry
on
Target.com
, you can go in-store and pick up a FREE sample kit? I'm not having a baby shower since it's my second boy (but that doesn't mean my fingers aren't crossed hoping for some gift cards, lol).
My first small purchases will most likely be some new sheets and blankets. I absolutely adore these fox and bear items!
Next, I will most likely get one or both of these changing pad and boppy covers to start to pull the theme together. It is going to look so good when it's done!
Once I've got the "essentials" out of the way, I can focus on some of the bigger purchases that are mainly just for looks. I love the way everything works so well together, it is going to be so adorable. I can't wait for this room to be finished so we can just enjoy it. I definitely want to get an area rug since there is wood flooring in this room and we are quickly running out of soft areas where a baby could roam safely (that's a whole other post that I will get around to doing sometime soon, hopefully). I'd also like some new curtains that will match, but I'm going to have to wait for some kind of sale since the ones that I want are $20.. a panel. I need two and I am not spending $40 on curtain panels for one window. So that will be an "eventually" purchase.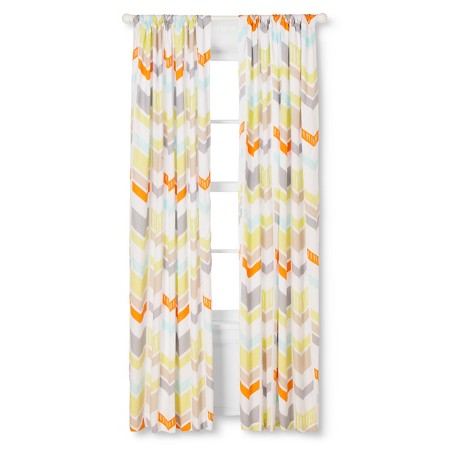 Then it's just little stuff like a stuffed bear head that hangs on the wall, a decorative pillow for the rocking chair (or hopefully glider if I can get my hands on one), a little bear night light, and of course the super adorable Pillowfort bear. I've got all the heart eyes for that cutie.
Also, I need this little guy I just found while I was getting the image for the stuffed bear.
This room is going to be so cute and cozy and calming, I can see myself spending hours in here just because. Maybe I won't even mind all the sleepless nights trying to get the baby back to sleep and all the late night feedings that are coming soon.
I hope you enjoyed seeing my vision for my son's nursery. Are you also planning a nursery? Or have you done a nursery using Target's
Pillowfort collection
? I'd love to see it! Comment and tell me what you think of this sweet, boy's nursery idea. As always, thanks for reading. Stay tuned for updates on the progress of the nursery and more!
xoxo
-Misa